A nameless Ghoul predicts the release of a new Ghost album in the fall of 2017, which feels like ages away. Here are some heavy-metal albums I bought recently to relieve my cravings:
Purson - Desire's Magic Theatre
Purson is a progish, psychadelic heavy-metal band. Their fantastic 2013 debut album The Circle and the Blue Door was critically acclaimed by many prog and metal blogs. They opened for Ghost in their 2015 show in Toronto, and sound like Black Sabbath crossed with Coven.
Desire's Magic Theater (guess which drug this album is about) came out in 2016 and is much tamer in sound than The Circle and the Blue Door. The Way It Is sounds like a reject from the Beatles' Help. Electric Landlady starts out fantastic, but has a corny major key change in the chorus.
Not quite Ghostly enough because the song and melodies are too repetitive and familiar. This album is a disappointment.
Arcana 13 - Danza Macabra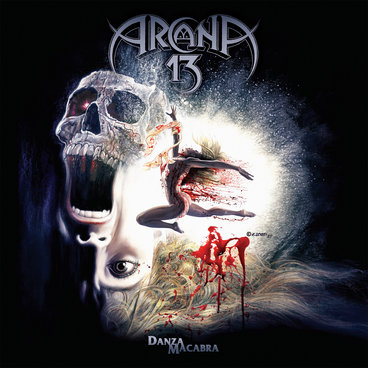 Arcana 13 is a talented Italian heavy metal band that combines the soundtracks of old horror movies with a early 00s alt-rock singing style. Their debut album, Danza Macabra, came out in March 2016.
Like Ghost, they employ a lot of dramatic unison playing in between heavy guitar solos, with deliciously occult lyrics. Unlike Ghost, they have a tendency to stick to only one style. Despite having killer hook melodies, songs like Dread Ritual tend to go on a little too long. The vocals are constantly distorted, and it would be nice if there was a change in tonality or style.
Not quite Ghostly enough because the singing sticks to only one, heavily distorted style, but great in their own right.
Khemmis - Hunted and Absolution
Khemmis is a doom/heavy metal rock band. Hunted, an album they released in October of 2016, shortly after 2015's Absolution, has been called one of the best of 2016 by many metalheads.
Most of their singing is operatic but distorted, like Arcana 13, with frequent growling sections, which is a nice balance. They also strike a good mix between atmospheric and melodic sections with heavier meat, like on the song The Bereaved. The production quality and technical ability on Hunted has improved over Absolution, and I look forward to further improvement. My only complaint with either of these albums certain songs, like Antedeluvian, and Candlelight are slightly too doom-y for my taste.
Not quite Ghostly enough because of the slower doom-y playing, but great in their own right.
Spellcaster - Night Rides the World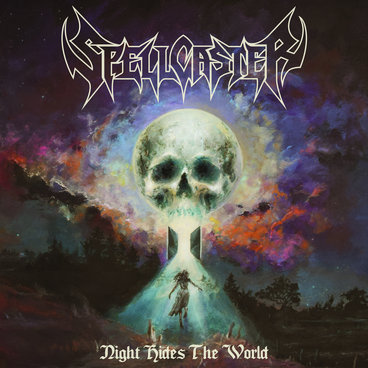 Spellcaster is a modern power/heavy band. Their latest album, Night Hides the World, was released in July of 2016, is full of Ghost-like theatrical melodies and complex songs that inspire a large range of emotions without edging into the campiness of most power metal. Their guitar and drumming style is NWOBHM-ish, but the singing style is like a late 00's pop-punk band.
Not quite Ghostly enough because of the constant near-power-metal speed, but great in their own right.